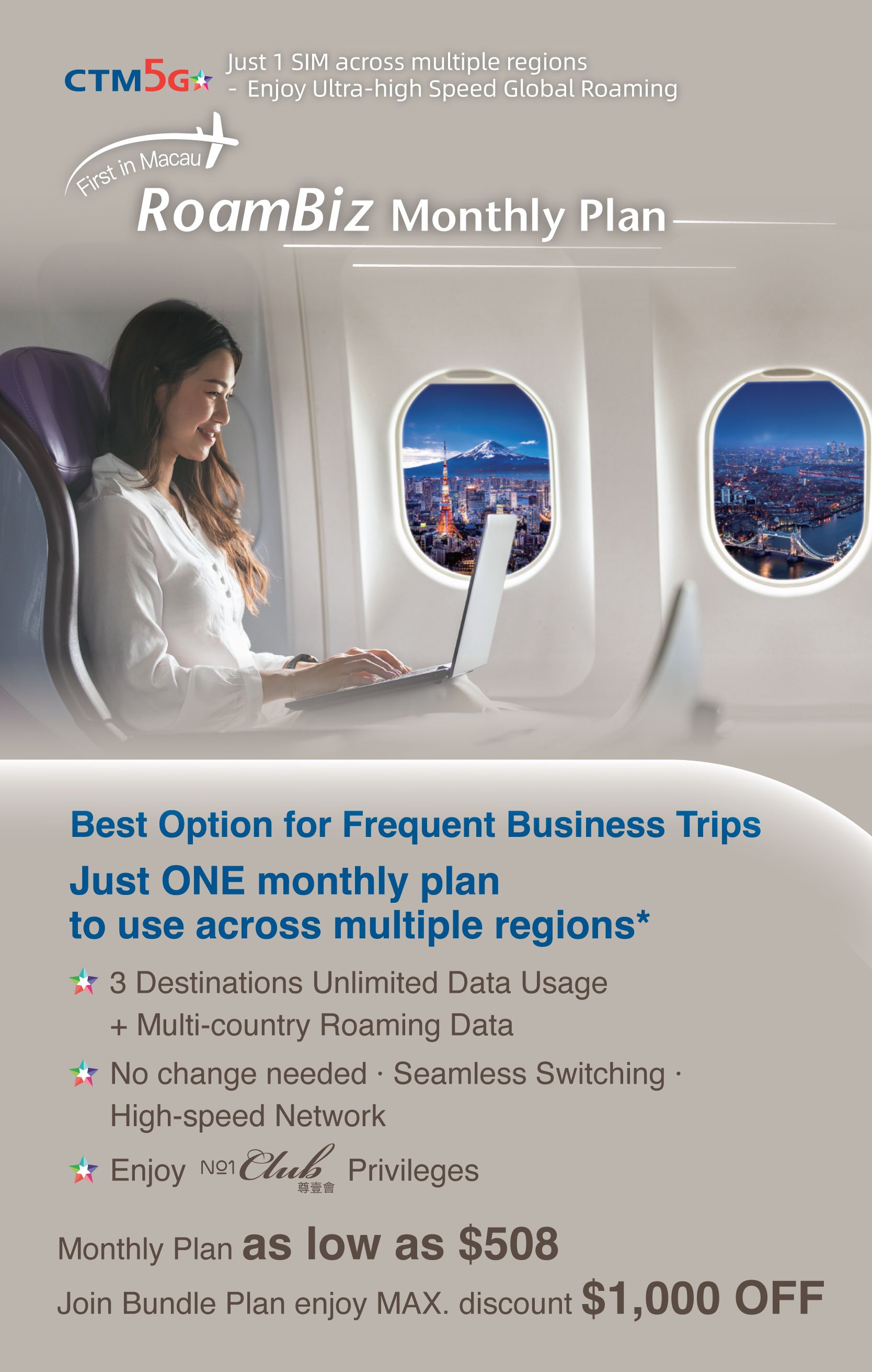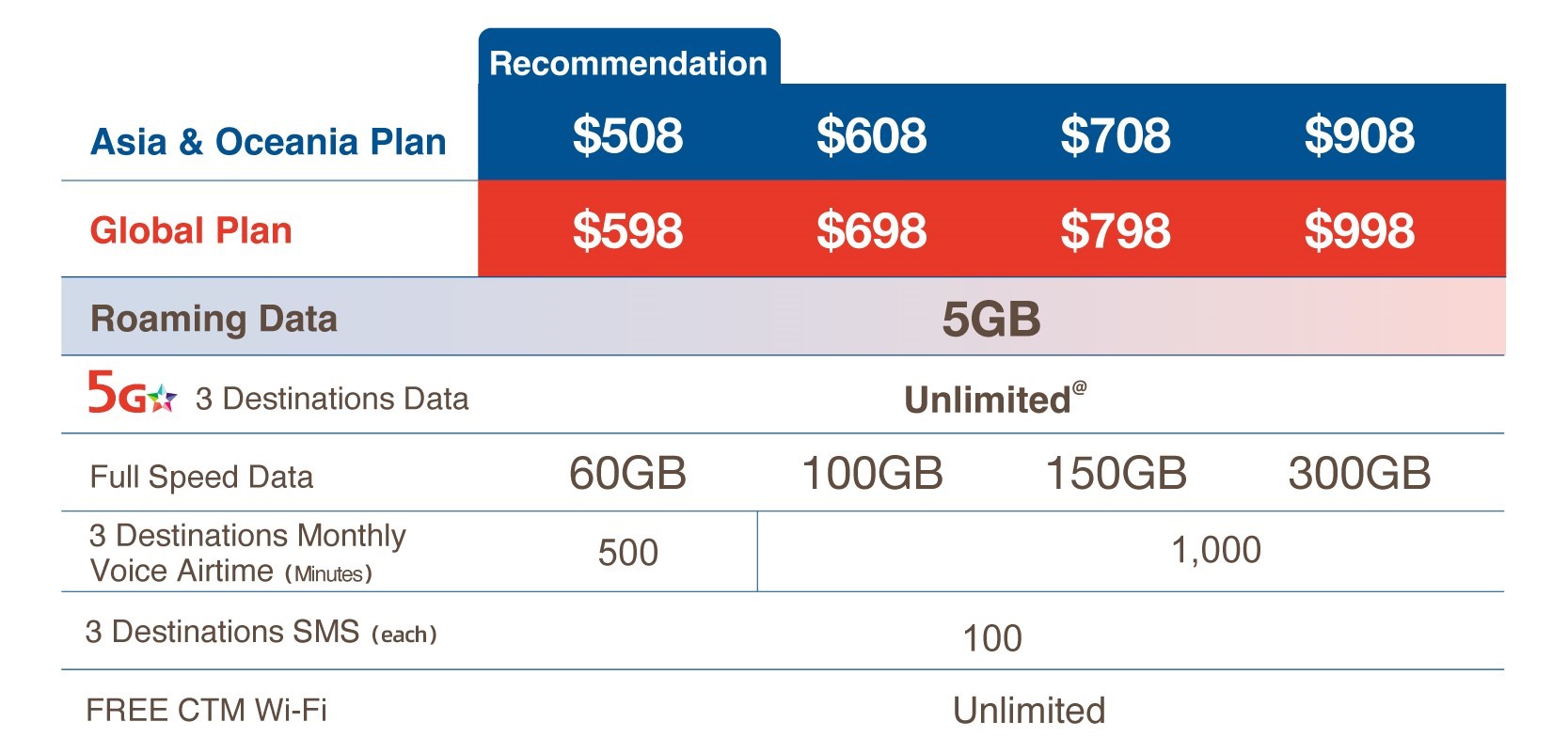 Get more choices of 5G flagship handsets to choose from

Have high-speed & stable network to manage your work and life easily online anytime.
The First Choice for travel is CTM Roaming Plan
Across multiple countries and easy online access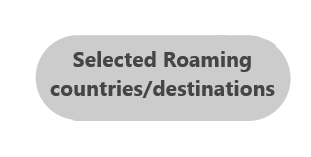 * Selected countries/destinations worldwide.
@ During the bill month, once the accumulated local data usage of a customer exceeds the FREE Full Speed Data, the data transmission speed (upload and download) will automatically be adjusted to no less than 1Mbps. The actual data transmission speed may vary due to various conditions such as the current network connection, the location, the device used, the number of concurrent users, the visited website(s) or other factors.
Notes:
- This offer is valid until 30 / 9 / 2023.
- Roaming data in "RoamBiz Monthly Plan " is only applicable to selected countries/destinations.
- Customers are required to apply for the International Roaming Service in advance before applying for the "RoamBiz Monthly Plan". Customers are required to select specific roaming network operator in order to enjoy this roaming data offer (highly recommend customer to select the network "manually" at handset device); otherwise, an additional roaming data usage will be charged base on the charging scheme of the selected roaming network operators. If customers have activated the "Mobile Data Access Barring Service" or their data service is bar by the "Local Data Usage Auto-Suspension Service", they can deactivate the barring to continue to enjoy the "RoamBiz Monthly Plan".
- When 3 destinations Monthly Plan customer apply Roaming Data Package, the data usage used in Mainland China & Hong Kong will be counted into the related Share Data Usage in Monthly Plan, thus will not deduct the data usage in Roaming Data Package.
- The priority of deducting Roaming Data Package is: 1. "RoamEasy", 2. "Auto Daily Charge Roaming Data Package", 3. "RoamBiz Monthly Plan ".
- All prices are in MOP.
- Customers are bound by the respective service agreement.