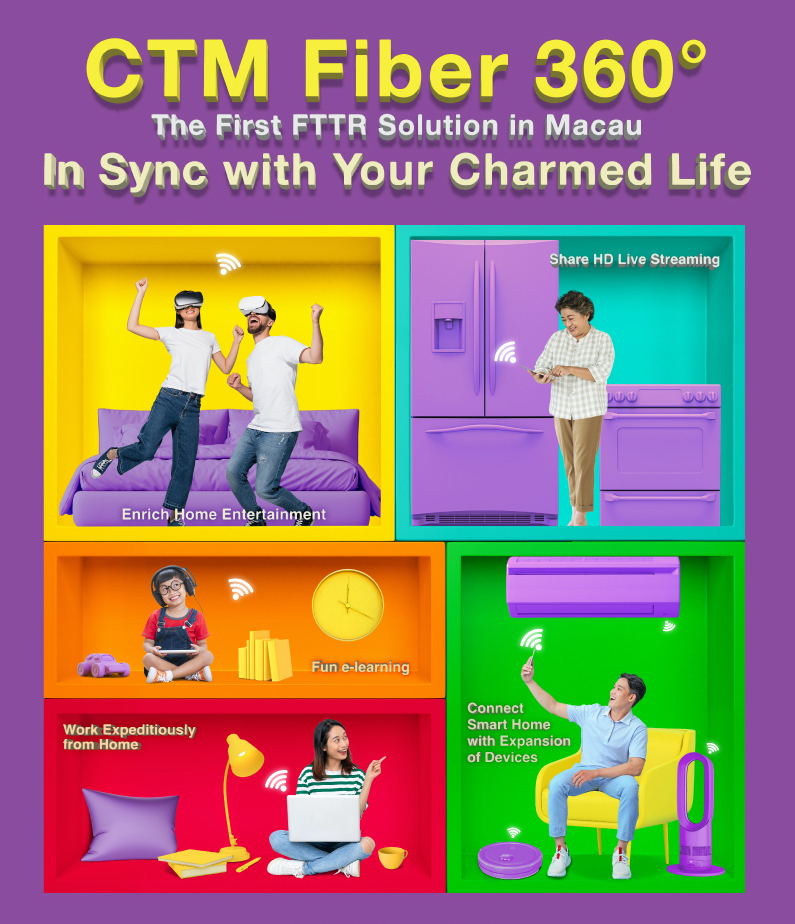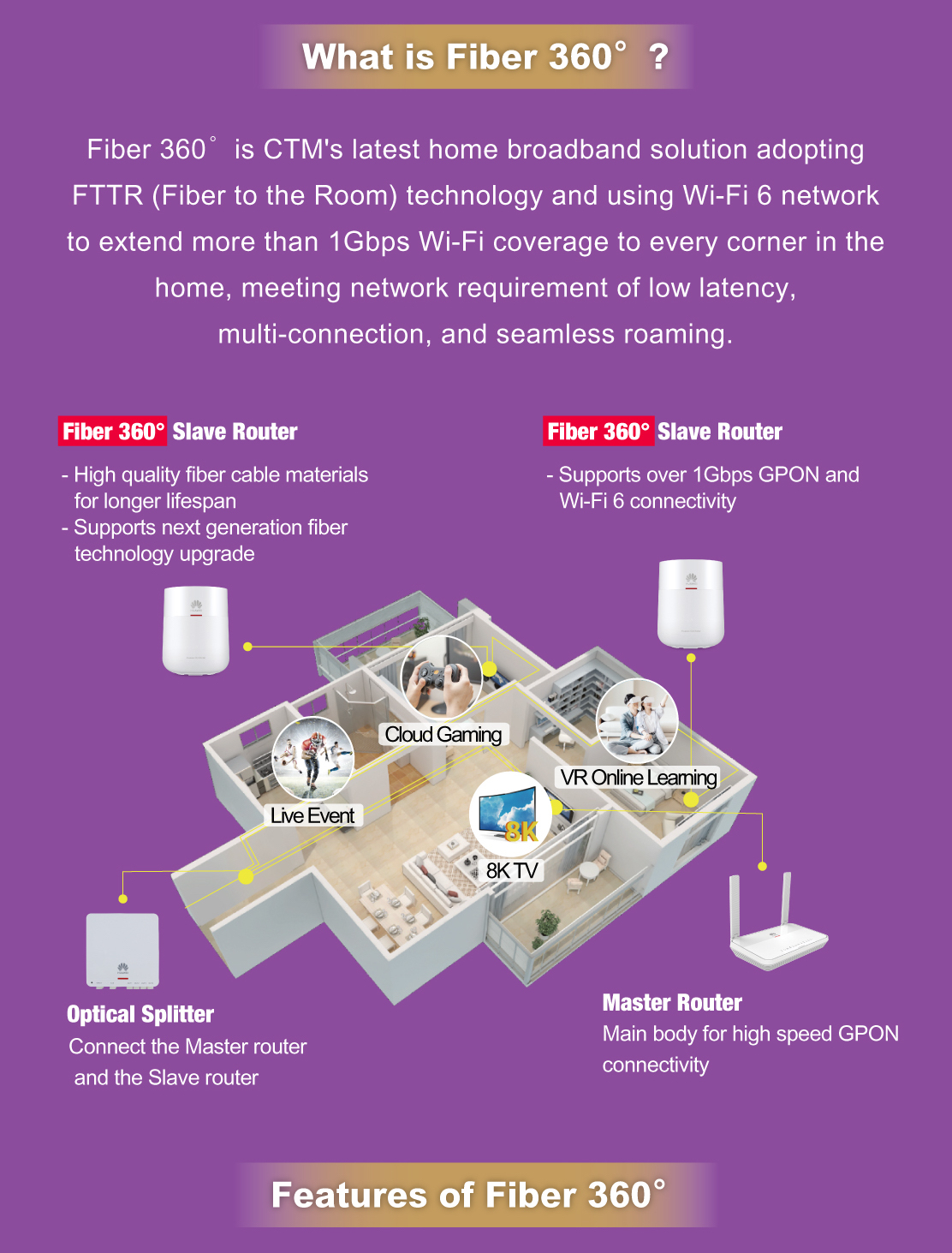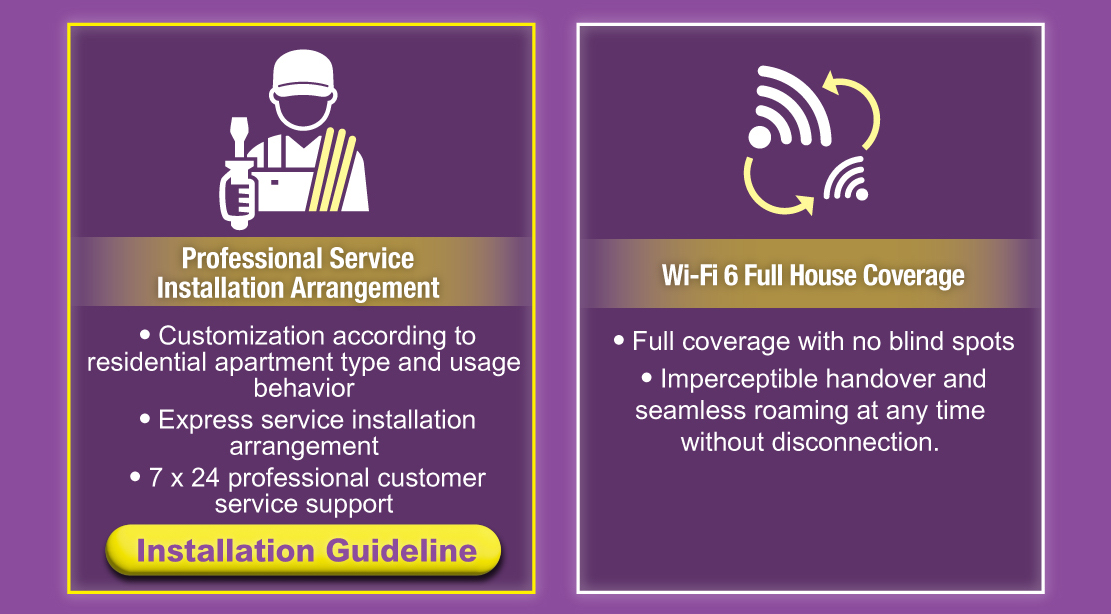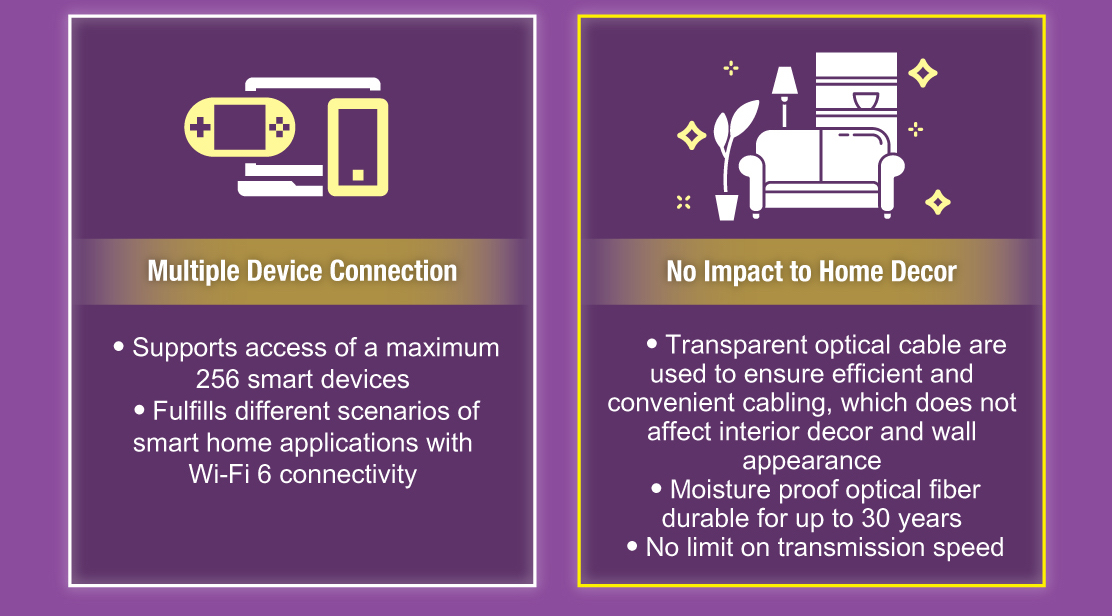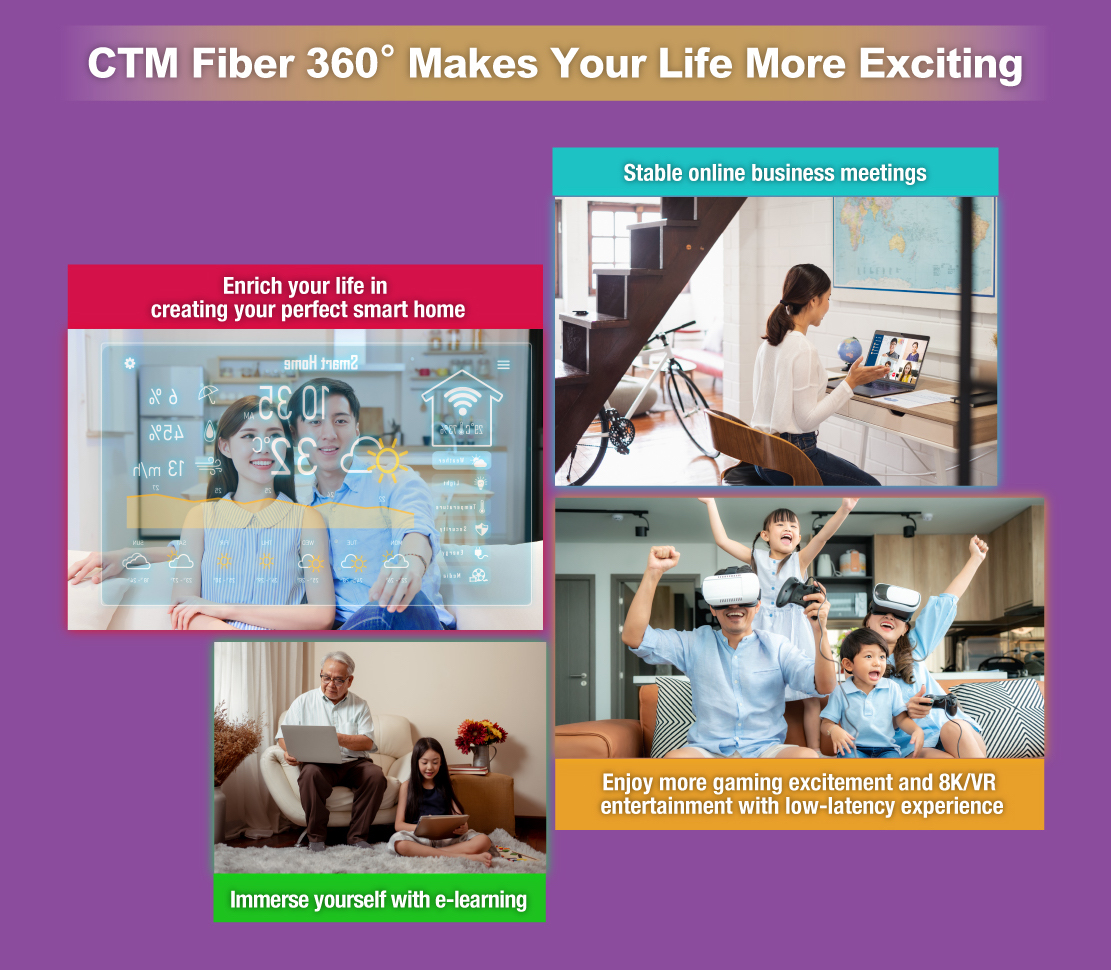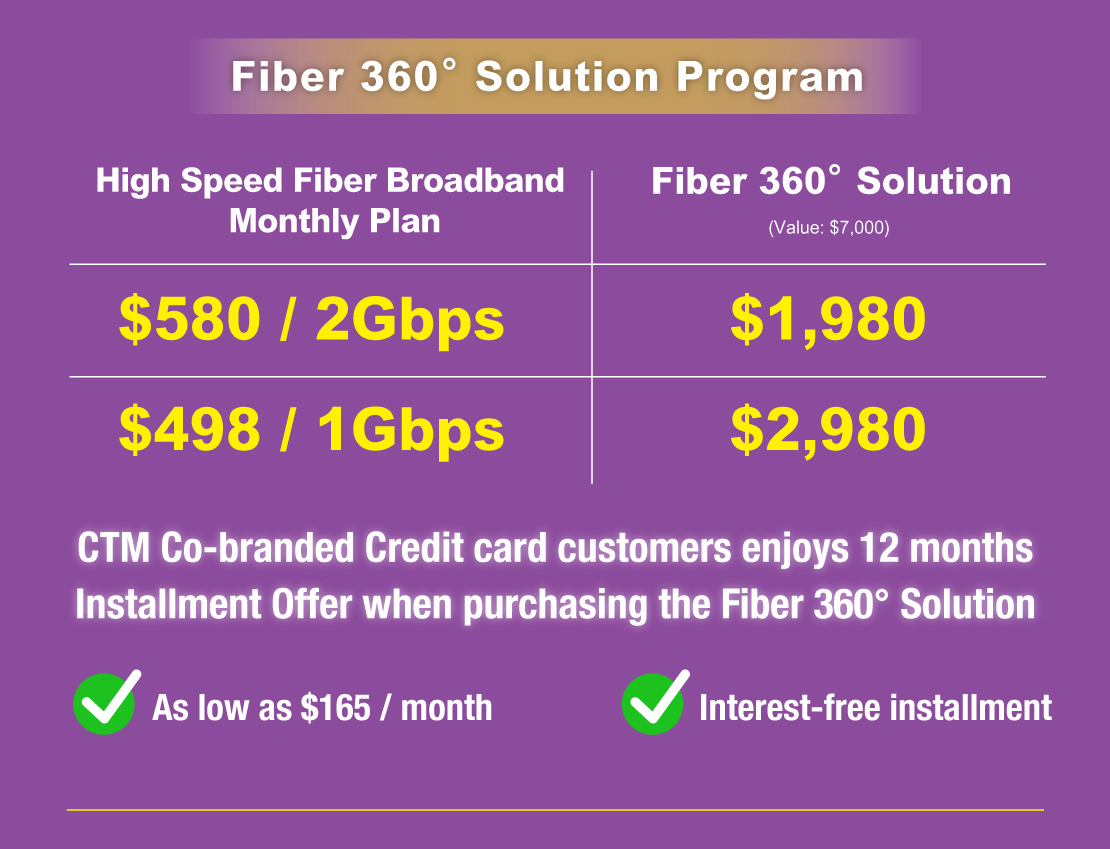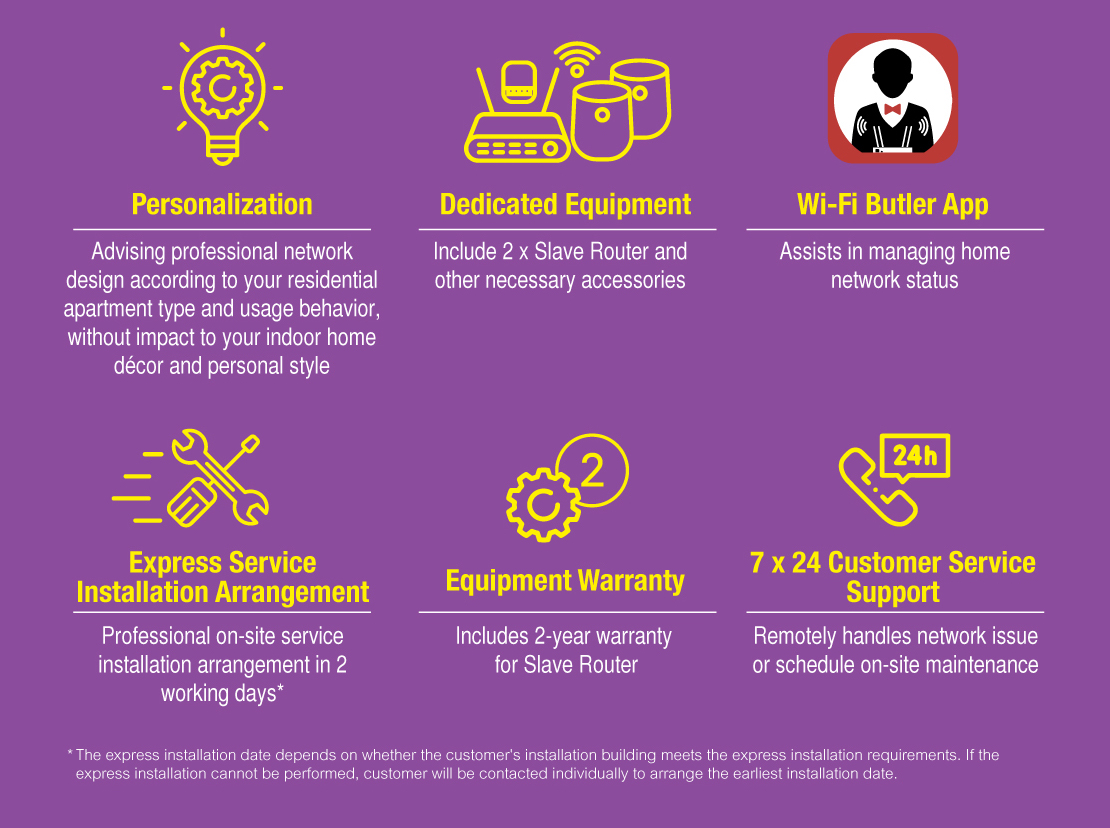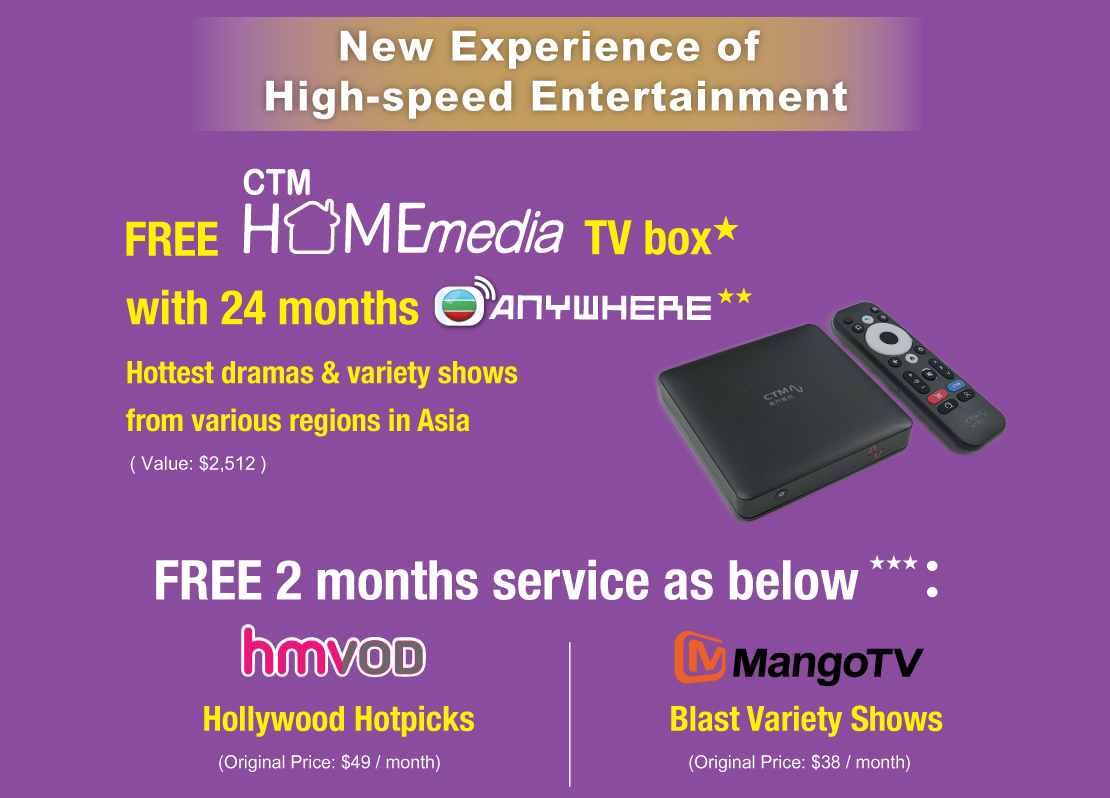 ★ This Offer is only applicable to Fiber 360° Customers who are newly subscribe to Home Media Service, each account can only enjoy the offer once.
★★ The offer is valid for 24 months, offer price will be charged if customers continue to use this service. ★★★ The offer is valid for the first 2 months, offer price in $48 will be charged if customers continue to use this service.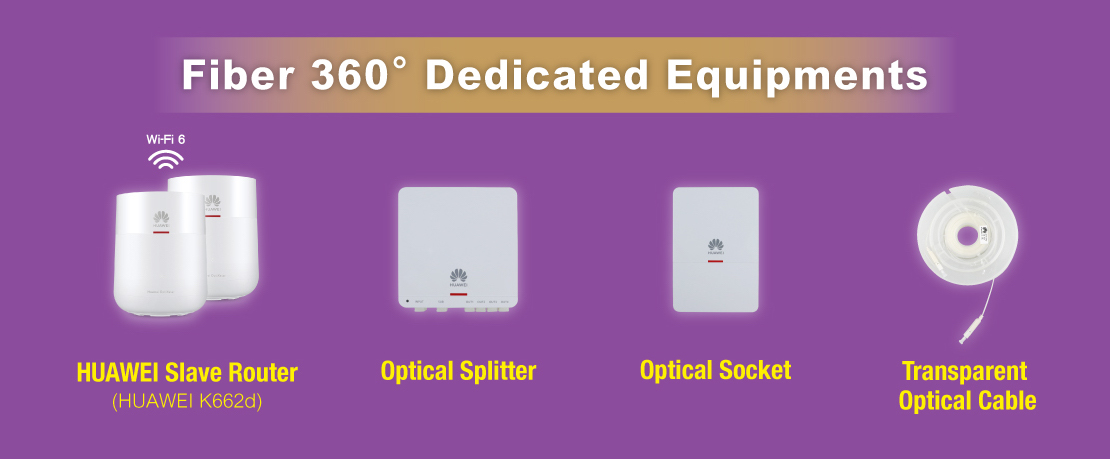 Remarks : - This offer is valid until 30 / 9 / 2023. - Customers are required to sign a mobile service contract within a 24-month. - If the customer terminates Internet service or downgrades from the existing service plan within contract period, the related deposit will be charged automatically to the customer's Internet account, in addition, the related offer will be terminated immediately. - This offer price is subject to change without prior notice. All prices are in MOP. - The offer is bound by the related terms and conditions. The service is based on CTM Acceptable Use Policy "AUP". - The highest download speed and upload speed under this Solution is 2Gbps and 1Gbps, respectively. The maximum speed of each network port is 1Gbps, but the actual available bandwidth will be influenced by various factors, including but not limited to the customer's software and hardware, router specifications, website load, connection content and other environmental factors. In addition to the above factors, the bandwidth of connecting to overseas websites will be affected by the local network and therefore will be lower than the bandwidth available locally. In this regard, customer shall ensure his/her personal router, cable and devices (including but not limited to computers and smartphones) support the transmission speed under this solution, or may purchase from CTM the equipment supporting this solution (the "Fiber 360° Equipment" and supported Wi-Fi 6's devices ). - The speed measurement for the Fiber 360° Service is the theoretical value based on the ideal conditional. In the actual environment, the Fiber 360° Service has protection mechanisms to ensure high accuracy of data high-speed transmission, and general speed test simulators such as speedtest.net do not include the consumption of the related protection mechanisms. - The express installation date depends on whether the customer's installation building meets the express installation requirements. If the express installation cannot be performed, customer will be contacted individually to be rescheduled to the next earliest installation date.