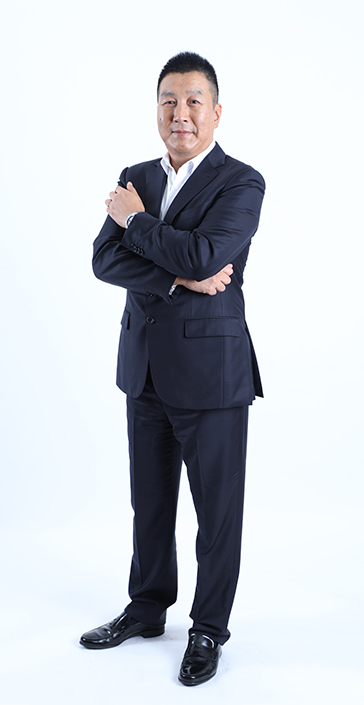 CEO
Mr. Poon Fuk Hei
Mr. Poon Fuk Hei, aged 54, is the Executive Vice President of CITIC Telecom International Holdings Limited and Chief Executive Officer ("CEO") and Chairman of the Executive Committee of Companhia de Telecomunicações de Macau, S.A.R.L. ("CTM"), which became a subsidiary of CITIC Telecom International Holdings Limited since June 2013. Mr. Poon has joined CTM for 33years. Mr. Poon became the CEO of CTM since 2007 and has been playing a pivotal role for the sustainable development of CTM.
Mr. Poon is committed to innovation and the development of "Digital Macau", under Mr. Poon's leadership, CTM has been consolidating the leadership position in the local telecoms arena in a rapidly changing market. With Mr. Poon's foresight in promoting the sustainable development of network infrastructure, CTM strived to upgrade the 3 core networks. In 2015, CTM achieved the goal of 100% full fiber network coverage across Macau, making Macau became one of the few advanced cities in the world with full fiber network coverage. Along with the popularization of "Fiber to All" in 2017, the penetration rate of fiber in Macau was further enhanced, enabling Macau to access to the World in higher speed.
Mr. Poon is long sighted and always anticipating the future, with continuously development, CTM Wi-Fi service was further extended to all arrival and departure terminals in Macau, tourism spots, NGOs, recreation areas of Social Housing, and all land and sea public transports.
CTM realized 3G, 4G and is now actively deploying the construction of 5G network in Macau, led by Mr. Poon, CTM takes the lead and become quality benchmark of the industry.
Meanwhile, Mr. Poon is also committed to popularizing the application of information technology in various aspects of people's daily life. With the leadership of Mr. Poon, CTM is actively expanding its efforts in e-health, e-government and other information technology application services, aiming towards the goal of developing "Digital Macau".
Led by Mr. Poon, CTM signed the "Macau Public Telecommunications Services Mid-term Review Notarization Contract" with the MSAR Government in 2009 and successfully have it renewed to 2021, which further ensures the long-term and stable development of the CTM. CTM will continue its contribution to the development of the local telecommunications industry and the overall economic development of the Macau community.