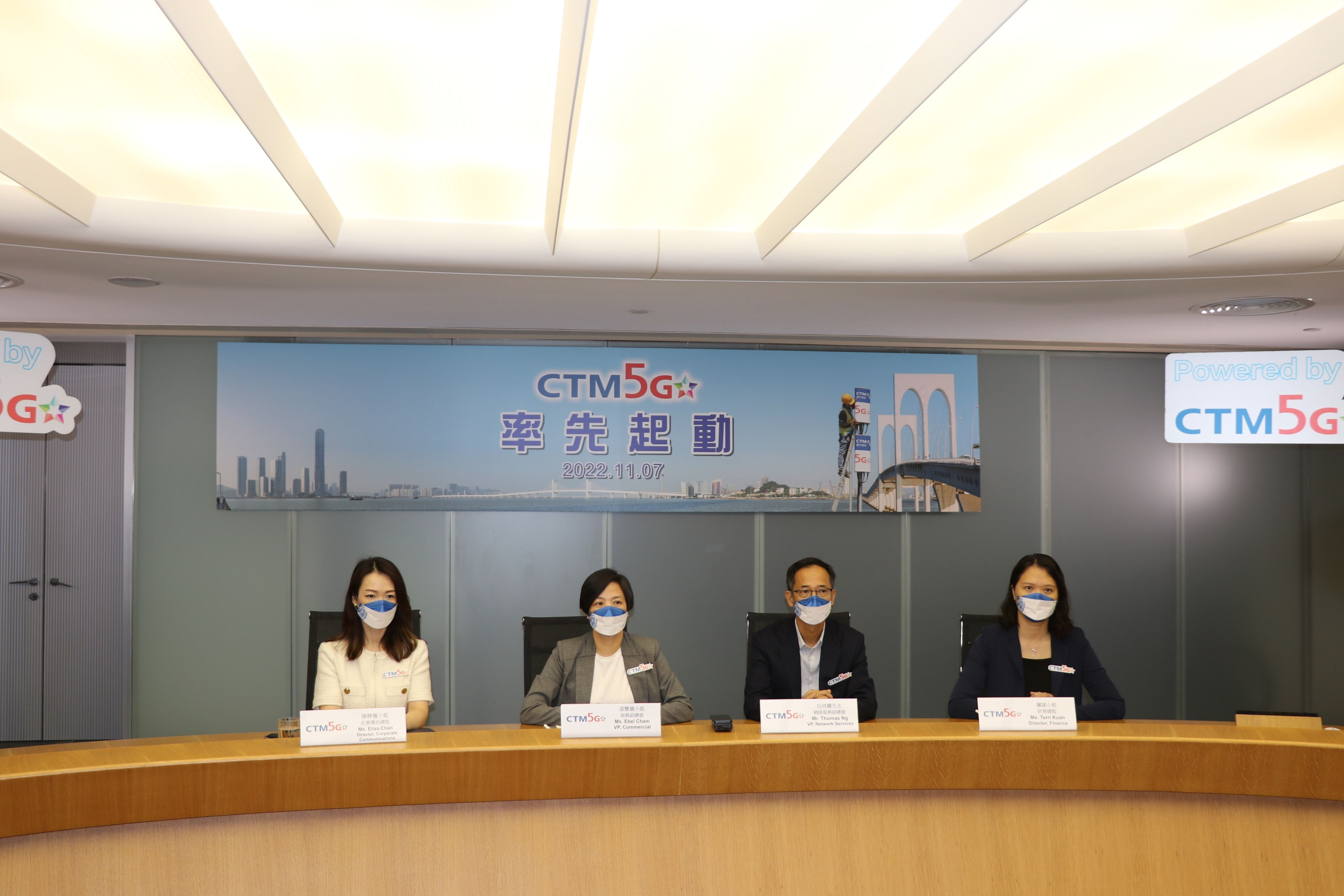 The Macau SAR Government announced the issuance of 5G licence to CTM today (Nov 7), CTM hosted a press conference at the same day and introduce the readiness of 5G services. Ebel Cham, Vice President, Commercial of CTM said that, CTM has already formulated various 5G service plans, striving to launch 5G on Nov 14. In future, riding on the advantages of "5G Network Cloud Convergence", CTM will develop and introduce more smart applications that cater the needs of Macau, in order to accelerate the development of "Digital Macau" in full swing.


The press conference was held in Telecentro Building located in Taipa at 11am today. Ebel Cham, Vice President, Commercial, Thomas Ng, Vice President, Network Services, Terri Kuan, Director of Finance and Eliza Chan, Director of Corporate Communications hosted the press conference.
Thomas Ng introduced CTM's 5G network infrastructure in the press conference and claimed that CTM has realised 5G full indoor and outdoor coverage in 2021. According to site test, download speed up to 1.6Gbps, also the network supports both NSA and SA standards, bringing high-quality and stable 5G network service experiences to its customers. CTM had deployed smart energy management system for 5G cell sites considering to environment protection.
Ebel Cham said, CTM is looking forward to launch 5G service on Nov 14 after the completion of relevant procedures with the Macau SAR Government. Current customers may conduct pre-registration through online and offline channels, while 5G specialists and 5G experience zones have been already arranged in each CTM shop. CTM 5G service will be adapting the "3 Regions 6 Networks" and "321" Data Sharing Plan same as current CTM 4G service. Moreover, CTM 5G network supports various models of Android 5G handsets in the market, while iOS still need to wait for system supplier to conduct software update.
CTM has reached roaming collaborations with 483 telecom operators in 251 countries and regions worldwide. In terms of 5G roaming service, CTM has been actively extending cooperation, and has already reached 5G roaming collaboration agreements with 78 telecom operators in 77 countries and regions at this moment, able to provide seamless 5G roaming service to its customers. CTM will continuous to extend collaborations in 5G roaming service in coming future.
5G is an essential engine that accelerates the development of smart transformation in Macau, injects forces into the development of "New Economy" in Macau, which also have laid an important foundation for the IoT era in Macau. CTM will fully leverage the advantages of "Cloud Network Convergence", to bring more convenience and effective smart solutions to various sectors in order to accelerate the development of smart transformation in Macau in full swing.