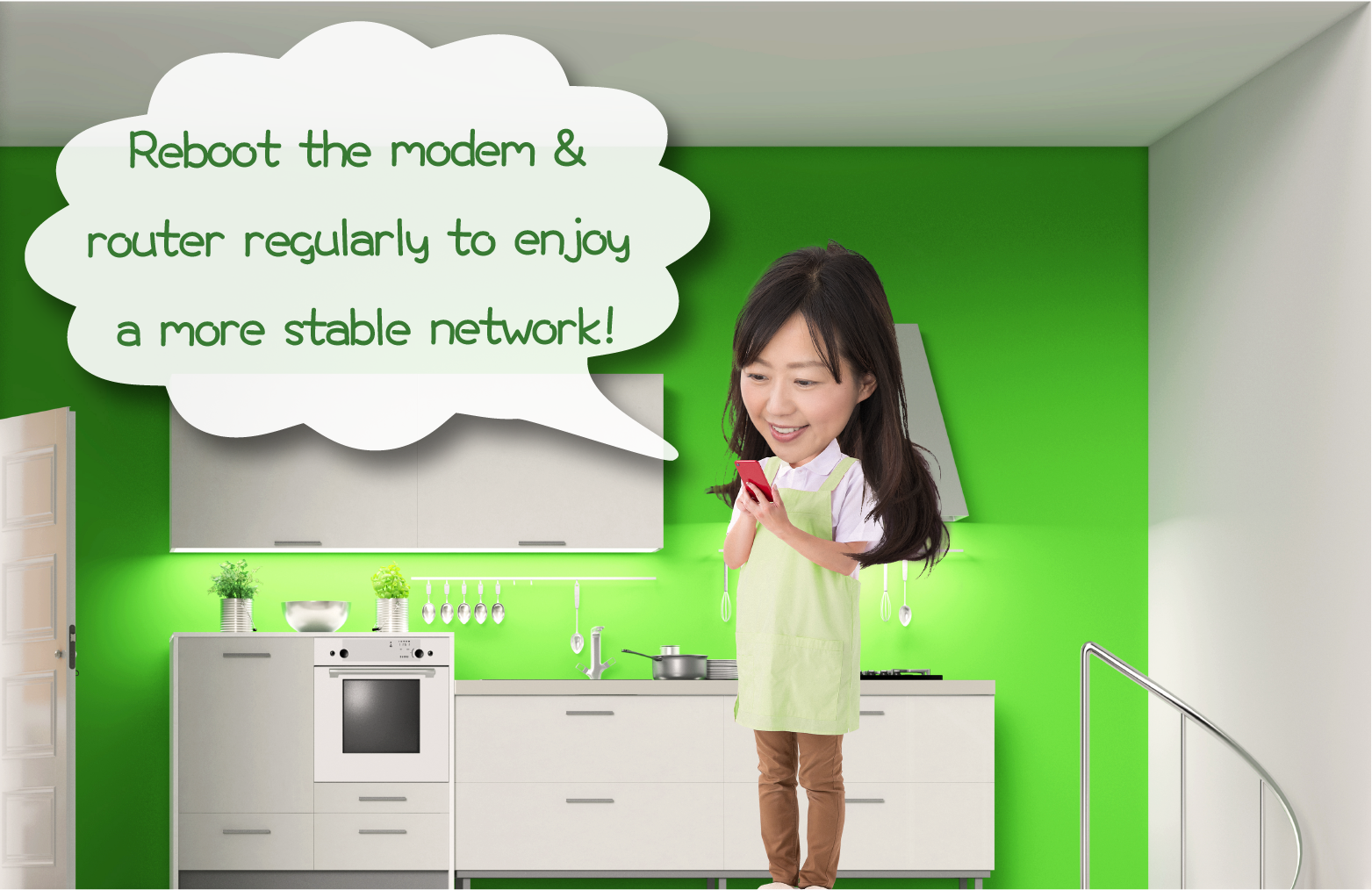 For Better Network Connection Quality –
Check Out a Trio of Reboot Tips
Your Router

Have you experienced lag when playing games or watching videos?

You may be clashing channels with your family members / neighbors!

Just reboot the router and it will select the best connection channel automatically to get a smoother network connection!
 

Your Modem

Did you upgraded the Fiber Broadband Plan, but noticed the speed unchanged?

To get the upgraded speed, simply reboot the modem!
 

Your Device

Are you still experiencing network connection issues even after rebooting both the router and modem?

By having too many opened apps or websites at the same time will lead to low online speed.

To correct this with faster speed, just reboot your device and your apps will close and clear the caches!
There are many factors influence the network.
If the problem cannot be solve by"reboot", please dial our No1. Hotline: 1000 for assistance!
We'll update the online tips regularly
Keep following us: